Formal agreement with PartnerPlast AS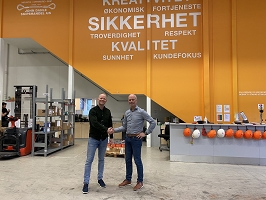 John Dahle Skipshandel AS and PartnerPlast AS have the pleasure to inform that after many years of close cooperation have entered into a formal agreement where John Dahle Skipshandel AS will act as a retailer for a selection of PartnerPlast AS's products.
The agreement includes the sale of spherical buoyancy, pipe stacking units, mudmats and pipemats. We expect that this closer co-operation will create value for our customers through flexible and competitive deliveries.
PartnerPlast AS is a recognized manufacturer of buoyancy and protection products within offshore, renewable energy, aquaculture and drilling. The main office and rotomoulding factory is based in Ă…ndalsnes with additional regional offices in Moelv, Molde and Lysaker.